BAS 2024
Our working paper solution for your BAS jobs for the entire year ended 30 June 2024 is a single Microsoft Excel file packed with features and saved in your document management system with other client records for easy retrieval.  It can be used for your company, sole trader, partnership and trust clients to keep all of their relevant documentation and calculations together for easier job processing.
This calculator offers maximum flexibility in a platform familiar to all accountants.  Import other Excel data with just a few clicks as well as insert pictures, callouts, shapes, icons or screen shots to make it easier to follow or review your work.  It even contains ticks and crosses to emulate paper-based processing. 
Like our other JobPaper solutions, this file has several job management tools such as a customisable procedures checklist, a to do list, a query sheet, sheets to store relevant emails and file notes and an indexed sheet to store client records.
For more information, read on and watch our 3 videos below to see our BAS working papers in action, as well as an overview of our JobPaper range and a brief tour of our website.
Warning: these files are not compatible with Microsoft Excel versions 2016 and earlier.
OR
Subscribe Now
To access all of our content
$1,295.00 P.A. for 5 users!
Monthly plans available
Description
Sheet Previews
Dashboard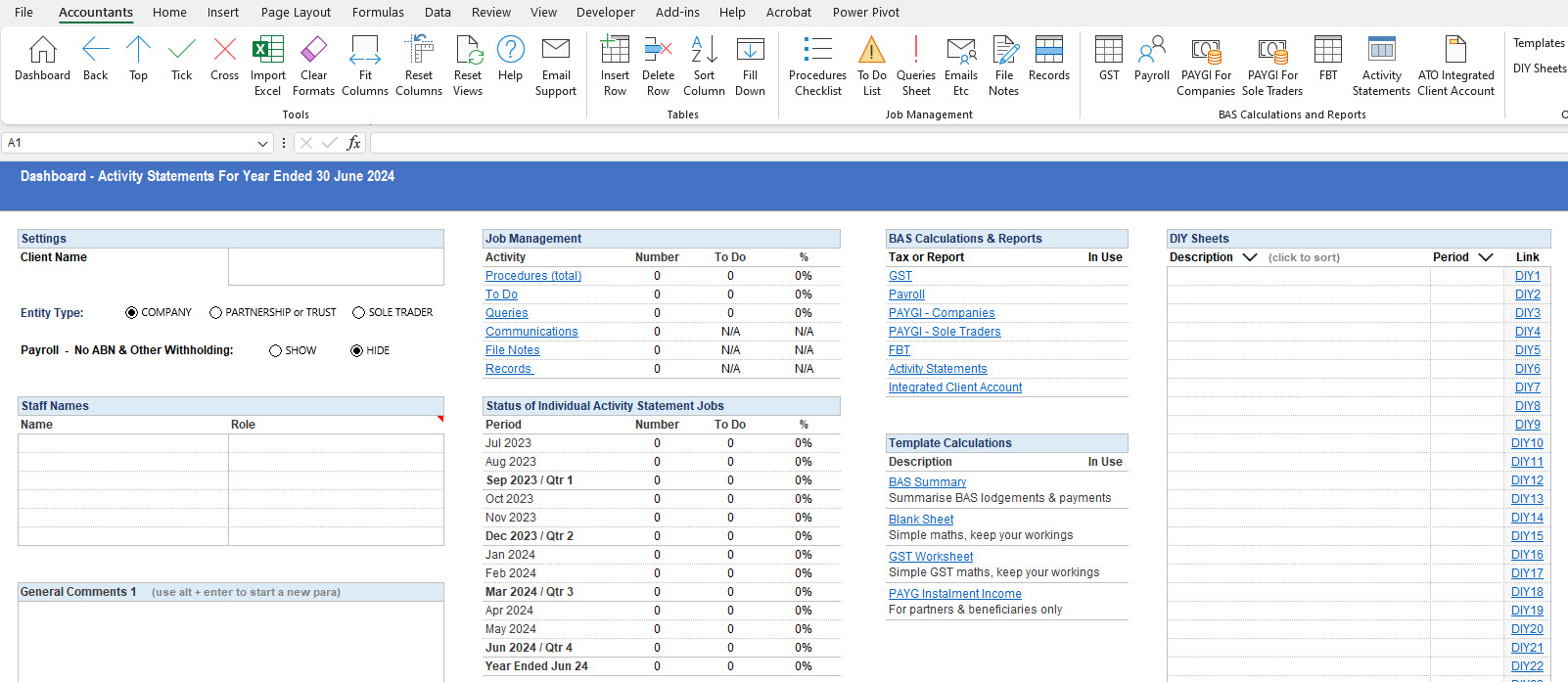 GST Summary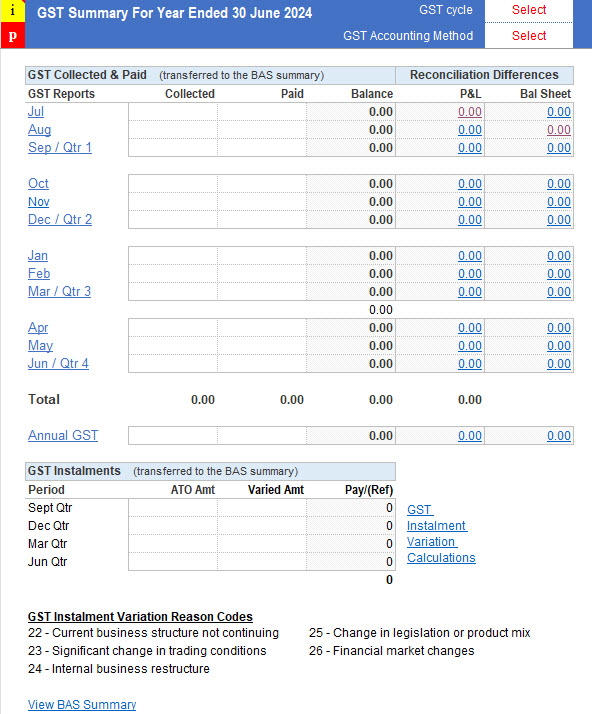 GST Instalment Variation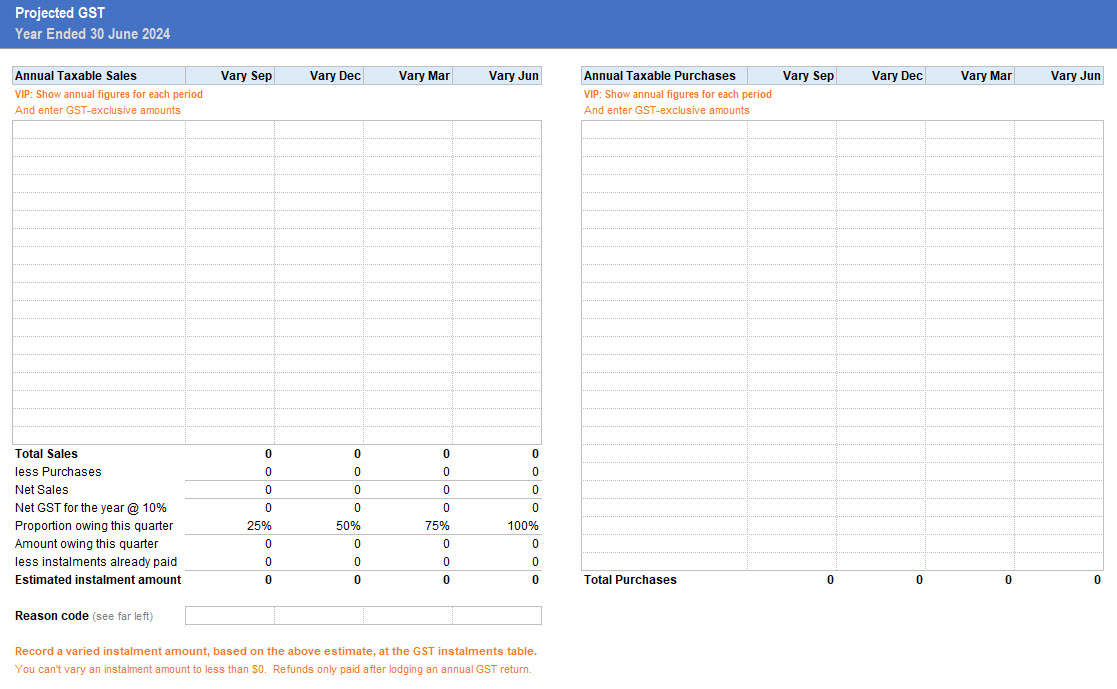 Payroll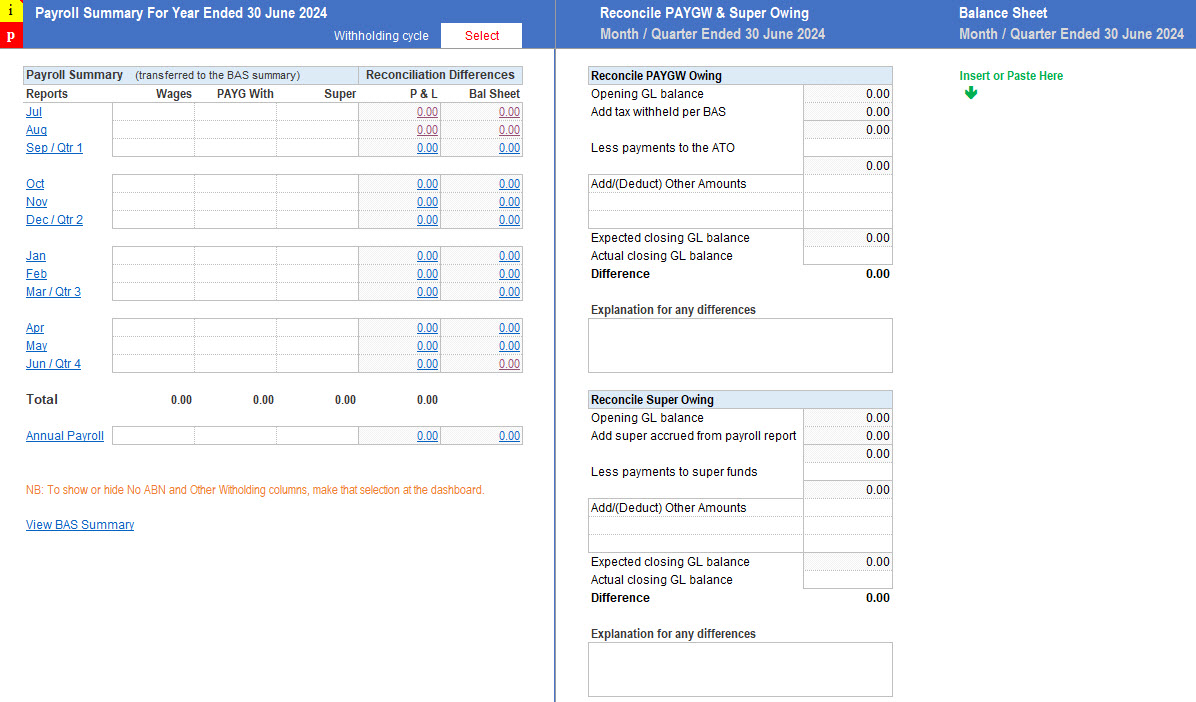 PAYG Instalment

FBT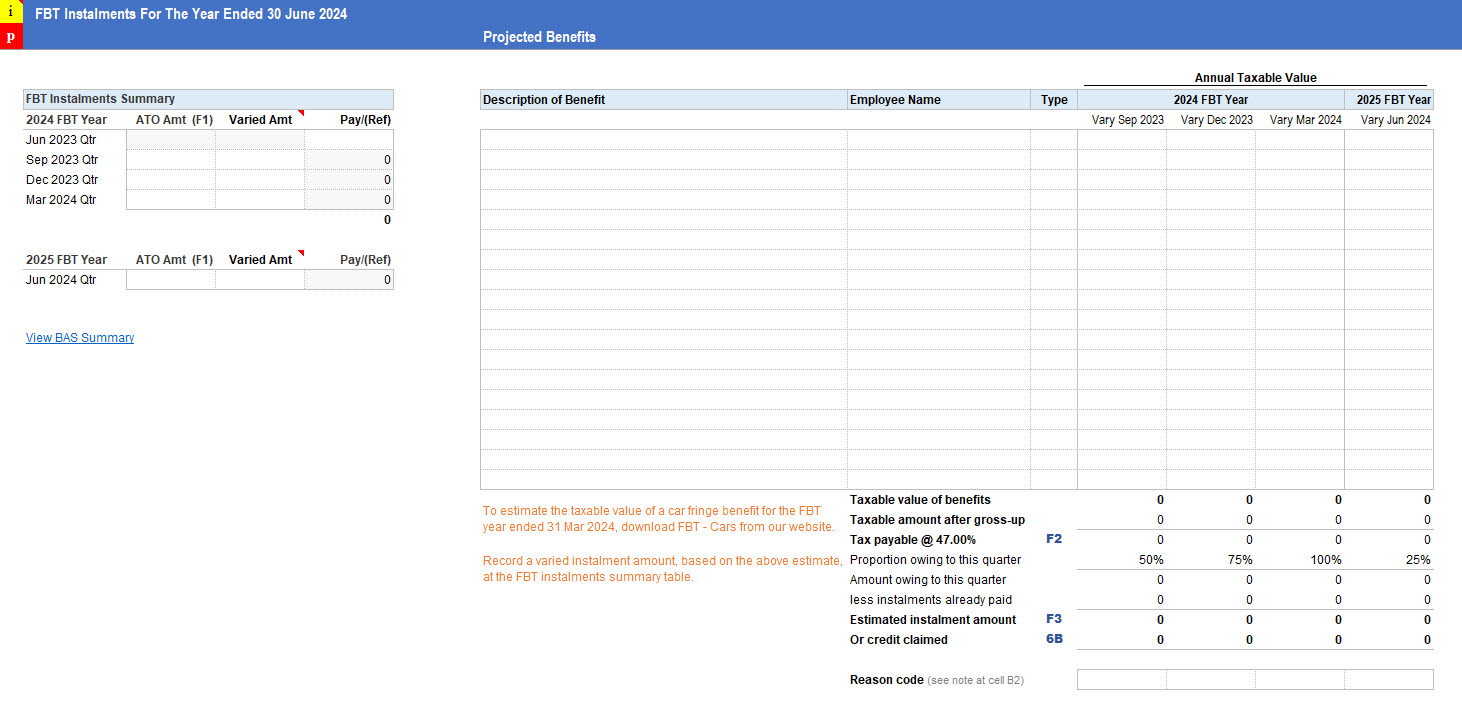 BAS Summary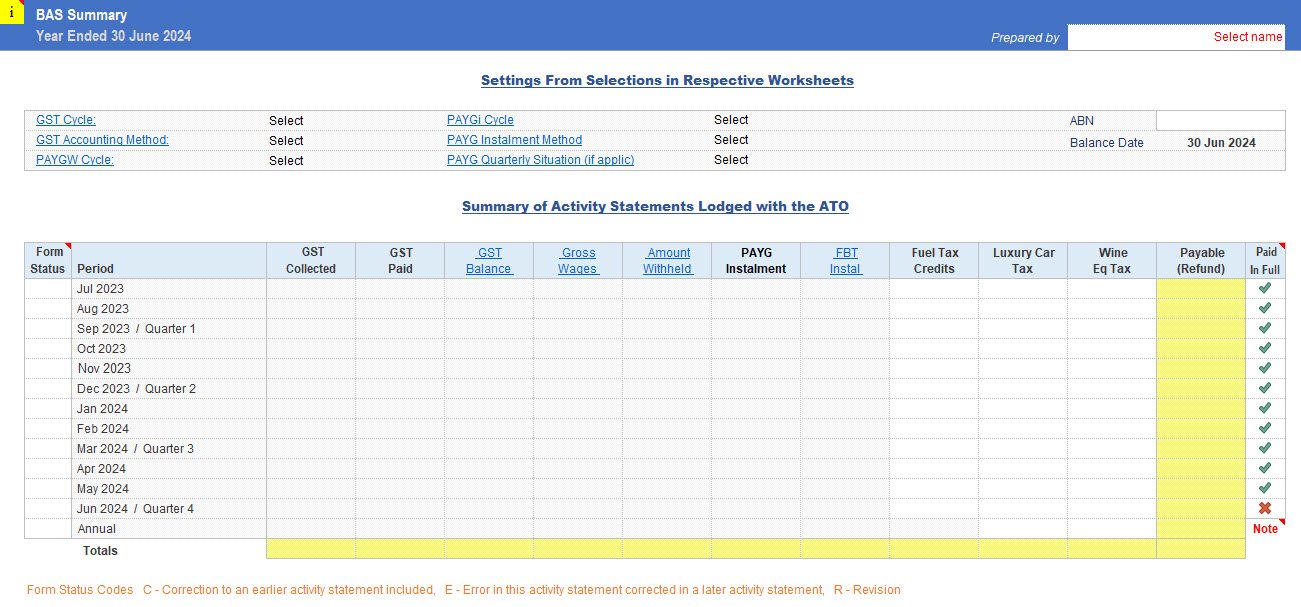 Activity Statement